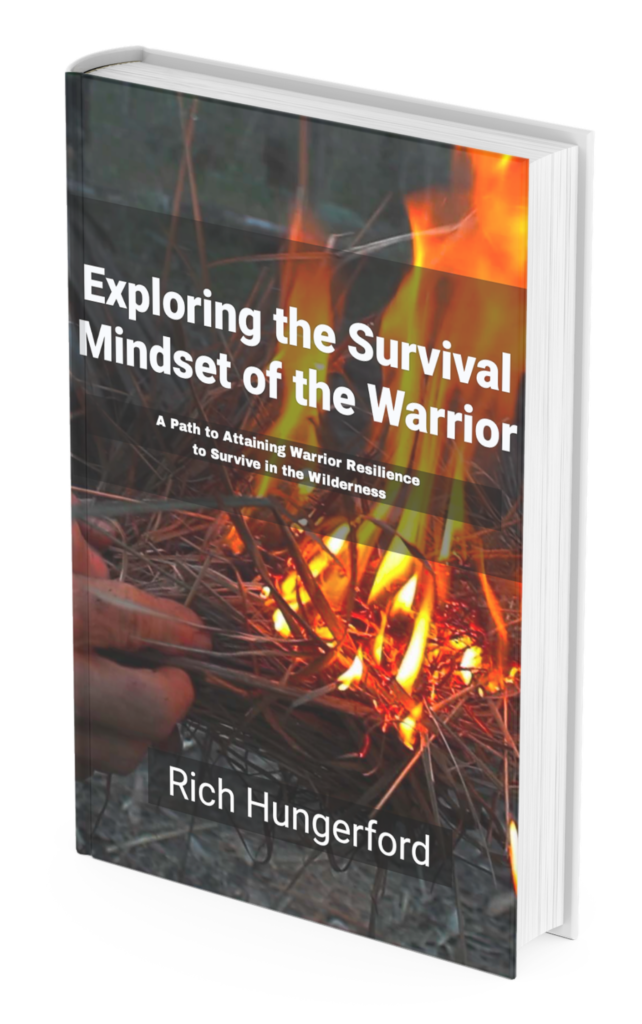 There is little doubt that the world is getting crazier by the day…
Discover how to develop your inner resilience to these challenges with the Survival Mindset of the Warrior.
Learn how to recruit knowledge, emotional intelligence and resilience as your allies to cope with anything you face, quickly and easily…
Uncover the problem of habitual thinking you are normally unaware of that causes you to be knocked-for-six when disaster strikes… and the specific, step-by-step process utilised by modern warriors to respond differently and to rapidly bounce back from any calamity.
Go beyond survival manuals and videos that only show you bushcraft techniques. Understand that Survival is a Decision. This book will explain why and how you can make that decision yourself.
Read "Exploring the survival Mindset of the Warrior" and learn how to survive anything crisis, disaster and life. To become warrior resilient.
SIGN UP AND RECEIVE YOUR FREE EBOOK "EXPLORING THE SURVIVAL MINDSET OF THE WARRIOR.
You'll receive important updates and be the first to know about online educational events and special offers.